An affordable package that gives you a big wedding feel without a big wedding price tag.
Eloping sounds romantic in theory. It's even a good way to save a few pennies on your nuptials. But if you do a gut check, you'll probably find that celebrating your forever with family and friends would make the day all the more memorable.
Fortunately, there are less expensive ways to have your wedding cake and eat it too. Let's temporarily table the idea of running away with your one true love, and take a look at Dallas Palms' new affordable wedding package.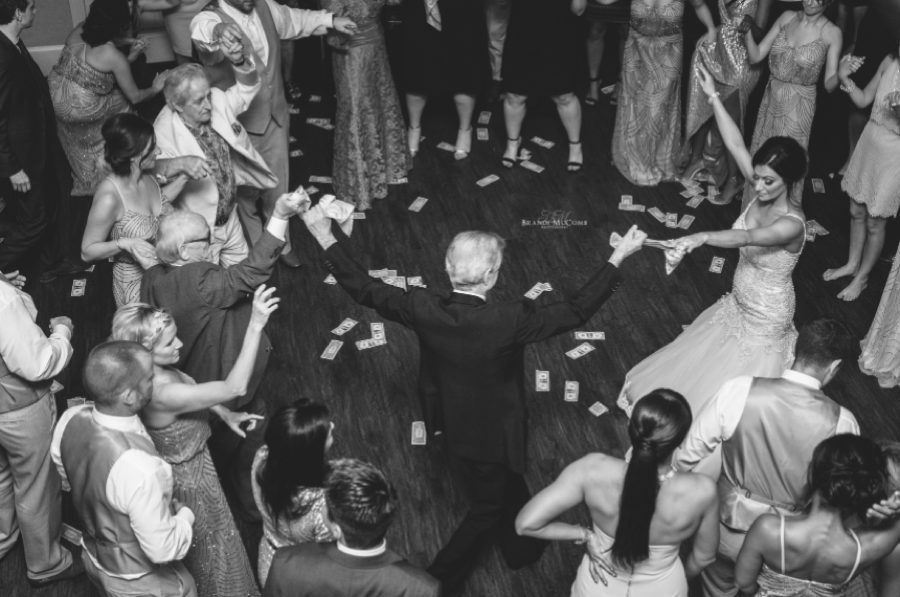 Over and over again we hear happy couples pleading for cost-effective ways to save on their wedding. It's out of love for the lovers who trust us with their big days that we created our first-ever Wedding Soirée deal.
This discount bridal package comes with all you've come to expect from Dallas' best full-service event venue at a fraction of the cost.
Here's a look at what we include in this highly affordable wedding package:
Wedding ceremony and reception in the Malibu or Melrose ballroom and connected garden
3 full hours to celebrate your wedding reception and ceremony
Evening hours available on weekdays
Flexible morning and afternoon weekend bookings
Capacity up to 100 guests to help you celebrate
Includes 2 appetizers and 2 drinks for each guest
Designated wait staff included
Cake cutting and service included (wedding cake must be provided)
Basic decor which includes:
– Black, white, or ivory floor length table linens
– Basic center pieces in gold or silver with votive candles
– Up lights in your choice of color
– Setup and break down included
Believe it or not, there are alternatives to the typical large, expensive wedding that don't skip on quality. Dallas Palms is now offering the same full-service wedding package we're known for, but without the full-price bill.
Want an affordable dream wedding without the stress of planning? North Texas brides are all over our new economical full-service wedding package; so don't wait to get your celebration on the books!
5 Foolproof Ways to Save on your Wedding Reception
In the interest of budgeting for your dream wedding, we've come up with some additional ways to save some green on your white wedding.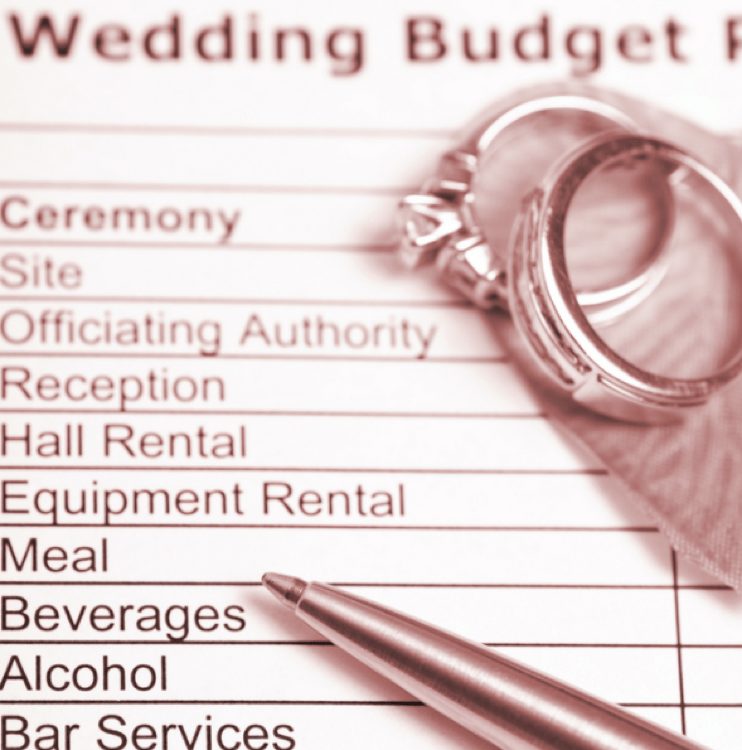 If the initial sticker shock of wedding planning has you thinking twice about an elopement, here are five ways you can save on your big day and still have the wedding of your dreams:
Be Flexible with the Date and Time
Try to lock down a wedding event venue that offers wedding receptions during the week. Sundays and Thursdays are great weekend alternatives. You can also plan your celebration over brunch for a fun, unique twist on the typical nighttime ceremony. Book outside peak times and venues are more likely to cut you a break. Guests are also less likely to eat and drink as much during the day, which saves you money on provisions.
Consider Alternate forms of Entertainment
Live music is expensive. Unless you happen to have a harpist in the family, try creating your own party-perfect playlist. Focus on crowd favorites and love songs that are meaningful to you and your sweetie. Pro tip: down-tempo acoustic covers are a romantic way to give guests their top 40 fix.
You can also set up lawn games while the bride and groom take pictures. They're an inexpensive way to get the party started, especially if your celebration is during the day.
Pair Down Provisions
There's nothing that says you have to feed guests a multi-course meal on your wedding day. It's perfectly acceptable to have hors d'oeuvres instead. If a full bar is blowing your wedding budget, have a small selection of beer and wine and allow guests to self-serve. Same goes for food. Try a family style set up to save on servers.
When it comes to dessert, you can have a decorative wedding cake set out, but serve your guests a plain sheet cake to eschew pricey bakery bills.
Use Budget Blooms
Find wedding flowers that are both local and in season to save big. If you really have your heart set on one particular blossom, see if you can find a less expensive doppelgänger in the same color. A cost-effective centerpiece made of large blooms like hydrangeas or a cluster of heirloom carnations looks great and your guests will be none the wiser.
Don't Sweat the Dress
When you're booking the perfect full-service wedding venue, timing is everything. Same goes for buying your bridal gown. Research summer and winter blow out sales. Many bridal shops and designers use them to make way for spring and fall fashions.
A simple sheath dress is also great for layering personalized accessories and embellishments. Avoid alterations with dresses that have built in corsets.
We believe that a small wedding isn't the only way to save on your big day. Before you start cutting the guest list, see if these tips help corral your spending.
To learn more about Dallas Palms, our pricing options and other affordable wedding packages, please schedule an appointment with us by emailing info@dallas-palms-wedding-event-venue.websitepro.hosting or calling 972-416-1416.