[vc_row type="in_container" full_screen_row_position="middle" scene_position="center" text_color="dark" text_align="left" overlay_strength="0.3″ shape_divider_position="bottom" bg_image_animation="none"][vc_column column_padding="no-extra-padding" column_padding_position="all" background_color_opacity="1″ background_hover_color_opacity="1″ column_link_target="_self" column_shadow="none" column_border_radius="none" width="1/1″ tablet_width_inherit="default" tablet_text_alignment="default" phone_text_alignment="default" column_border_width="none" column_border_style="solid" bg_image_animation="none"][vc_column_text]
As temps cool down, party season heats up. From holiday gatherings to engagement parties, it's a time of year when folks are itching to get together.
Now, with our affordable winter special events package, it's also the season to save on your next merrymaking occasion.
Dallas Palms is known all over North Texas as DFW's best full-service event venue. We're pleased to offer our stunning event spaces and party-planning services at temporarily discounted rates.
Book your winter wedding, holiday party or special event now through February 29, 2018 and receive 15% off any of our regular packages! You pick the date and we'll take care of the rest.
Here's a look at what we include in this highly affordable wedding package:
Special event can be hosted in the Melrose Ballroom, Malibu Ballroom or Bel Air Ballroom and connected gardens
4 full hours to celebrate your wedding reception
Evening hours available on weekdays
Flexible morning and afternoon weekend bookings
Celebrate with 80 to 350 guests
Includes appetizers, entrees, and drinks for each guest (quantity depends on package chosen)
Designated wait staff
Cake cutting and service (cake must be provided)
Basic decor, which includes:

Black, white, or ivory floor length table linens
Basic center pieces in gold or silver with votive candles
Up lights in your choice of color
Setup and breakdown
Whether you're celebrating a once in a lifetime event or need a full-service event space for your annual holiday blowout, Dallas Palms has a special events package for you. From companywide corporate events to dream weddings, we know how to make your soiree unforgettable.
Ever dreamed of an event where the only item you have to plan is the guest list? Book an event in one of our exquisite ballrooms and garden spaces, then let us take care of the details so all you have to do is show up and celebrate! Contact us for more information about this limited time offer.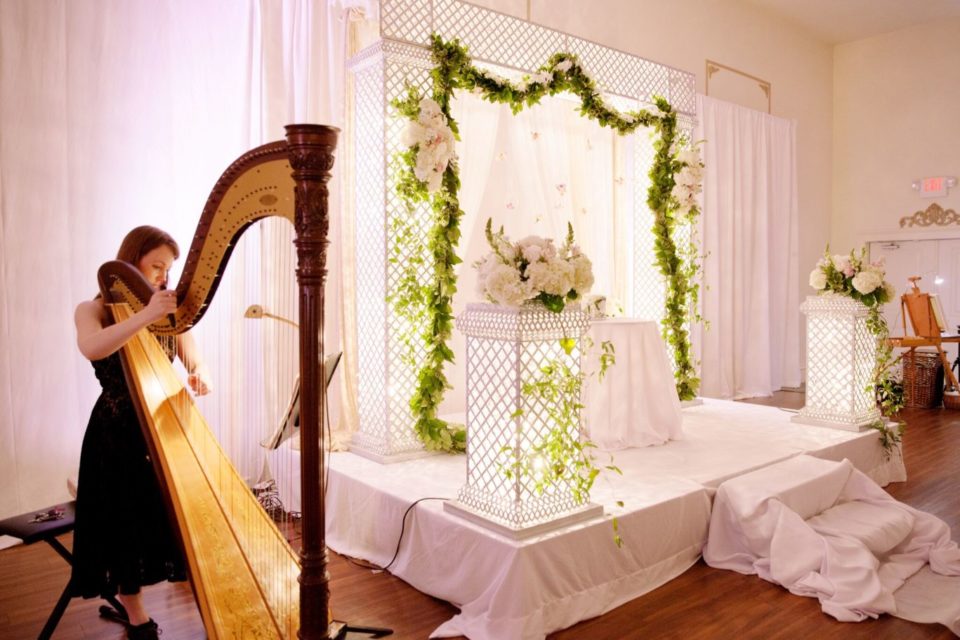 [/vc_column_text][/vc_column][/vc_row]