Office holiday parties are a fantastic way to celebrate a year of hard work. Done right, the planning phase can be just as fun as the celebration itself! The trick is to make a list and check it twice to avoid any unexpected snafus.
Preparing for a flawless corporate holiday event? Use this last-minute company holiday party checklist for a stress-free evening.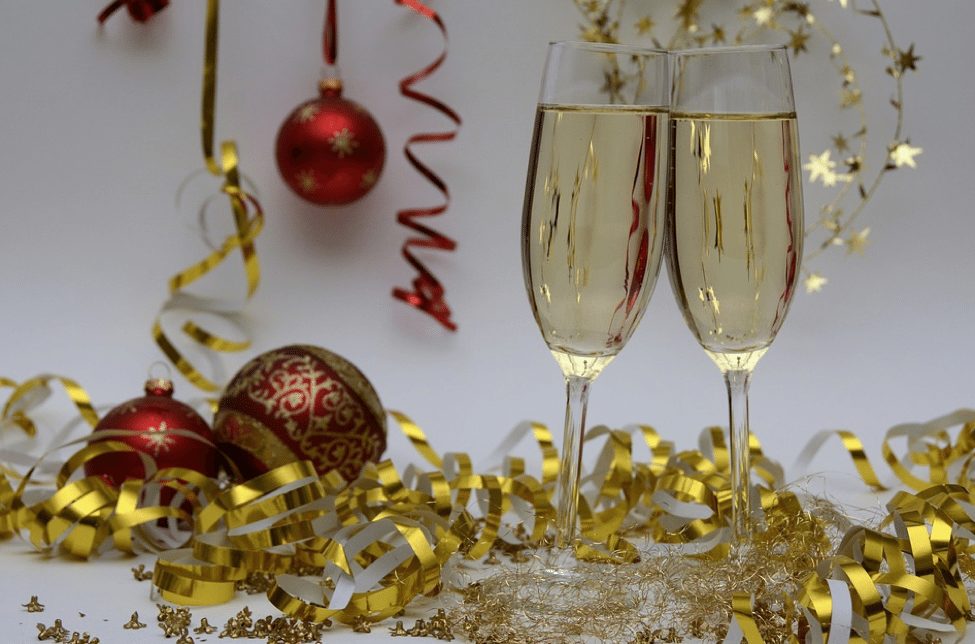 RSVP Count
Tally the final headcount and include any +1s if you're allowing employees to bring guests or spouses. Make sure the catering staff at your full-service event venue has the RSVP number so they can make adjustments as needed.
Libation confirmation
Unless you're working with an office holiday party venue that includes bartending in their services, you'll want to double check your alcohol order and touch base with any hired bartenders. Make sure their schedules reflect the hours you'll be serving guests.
Do a walkthrough
Your holiday party event venue should have enough space to hold your group without overcrowding. Make sure you're clear on where the tables, food line and entertainment booth will be set up. Be sure to also leave plenty of room for dancing! Take the time to ask about any connections you need for speakers or screens before you complete the walkthrough.
Entertainment check
Whether you're hiring a DJ, renting a karaoke machine or bringing in a live band, make sure to confirm your start time with the entertainers or vendors. If they need any special equipment or AV cables, put them in touch with the event venue.
Finalize employee Awards
Holidays are a great time to recognize your staff for the great work they do throughout the year. If you're planning to hand out employee awards, print off the certificates of appreciation and have them framed a day or two in advance.
Secure door prizes
Hosting a raffle or handing out door prizes? Purchase and set them up in advance of the big soirée. Make sure you have a system worked out so you can tell what's what beneath any holiday wrapping.
Send out itinerary
Your presenters, MCs, DJs and corporate event venue should all have a copy of the evening's itinerary. In it, be sure to detail the start and stop times for each portion of the night, including when food will be served and what time the entertainment will begin.
Coordinate with your venue
Your company's holiday party venue needs to be looped in on virtually every detail. Your event coordinator should also be able to tell you when you'll have access to the party venue. Full-service venues will likely have caters, wait staff and décor in-house. Others will need to know when to expect the party decorating crew and outside venues.
Email party reminder
Even though they've RSVP'd, it's good to send a short reminder to all confirmed guests. In it you can give tantalizing details like the menu, outline the events timeline and give reminders about dress code.
Corporate holiday parties bring the entire team together and offer a fun morale boost to close out the year. Whether you have a party planning committee or have one person spearheading the event, review this last minute office holiday event checklist for a very merry celebration!
Don't want to plan and coordinate all on your own? Our event venue is full service, which means all you have to do is book your gathering, then show up to celebrate! We'll handle all the details down to the last party popper.