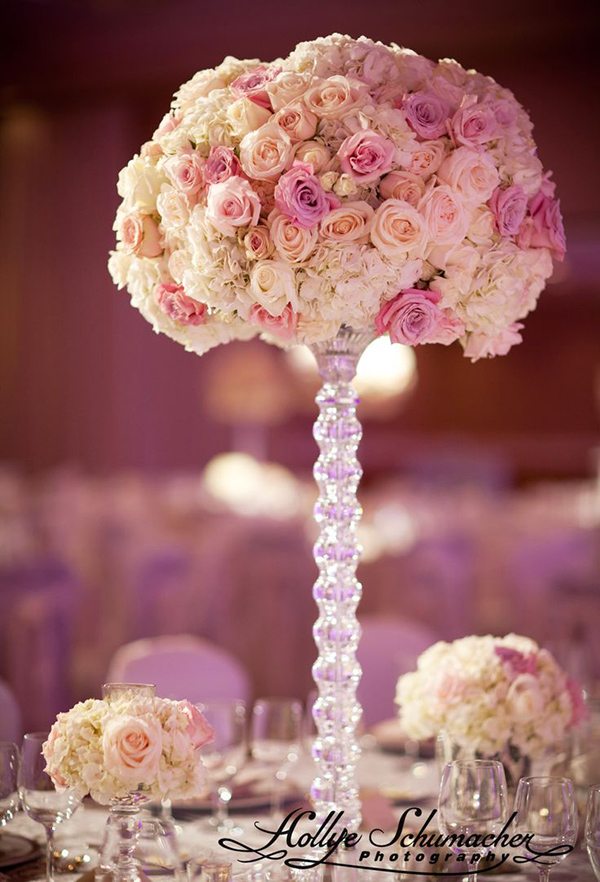 Weddings are extremely romantic "by nature", but the truth is that you can never have too much romance with weddings. If you want to insure some extra romance into your wedding, don't forget to take a look at the following ideas and get inspired!
Romantic table names.
Yes, table name tags can be romantic too! Instead of numbering your tables in a traditional way, name them after special moments/dates in your life as a couple. For instance, you could use the date and location you first met/had your first date, the location or date where you he proposed to you, the name of your favorite place and so on.
Romantic aisle.
Make your aisle even more romantic than it already is by sprinkling rose petals all over it. Also, if your ceremony will take place in the evening or at night, use candles and lanterns to create a very romantic lightning for your big moment.
Date night ideas.
Ask each of your guests to write a date night idea on a popsicle stick or on the back of a piece of puzzle. This way, you will make them feel involved in your beautiful love story – and you'll get some very nice date night ideas as well!
Incorporate your parents' wedding into yours.
Take a picture of the two of you holding photos of your parents' weddings or recreate your parents' favorite wedding pictures. This way, you will honor both of your mothers' and fathers' love story.
Celebrate the oldest couples at the wedding by inviting them on a special dance.
There's nothing more romantic than growing old together! Thank the oldest couples invited for the great inspiration they are for you as a young couple and they will definitely appreciate the idea!
Dallas Palms Venue loves romance in all its shapes – and this is one of the reasons the weddings held at our venue are always full of grace, beauty and love. Come visit our beautiful ballrooms and you will surely want to have your wedding with us!
To learn more about Dallas Palms, our pricing options and other event details, please schedule an appointment with us by emailing info@dallas-palms-wedding-event-venue.websitepro.hosting or calling 972-416-1416.