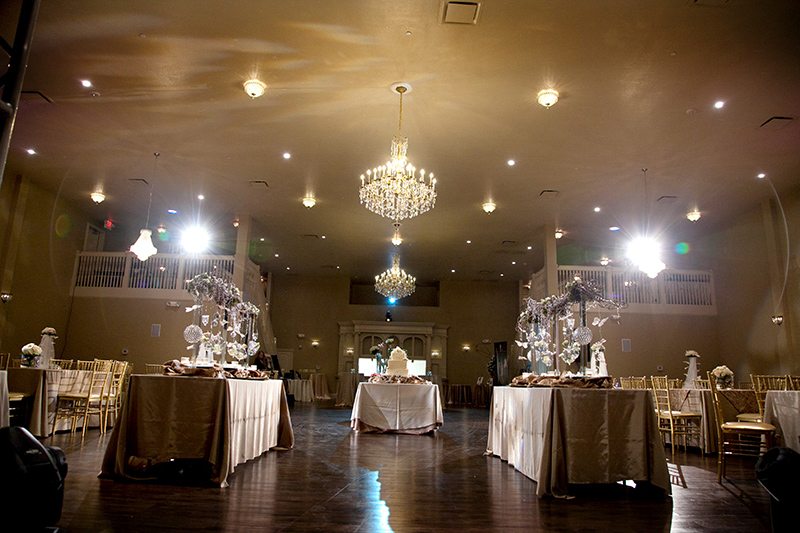 Here at Dallas Palms Venue, we absolutely love when our brides and grooms are happy with the choice they have made. This is why we want every couple that walks into our venue to feel like we can truly provide them with everything they need for the perfect wedding day. And this is why we have created three amazing ballrooms, each with a stunning garden to complement it perfectly.
Our ballrooms' gardens can host magic ceremonies and a great range of fun activities for your wedding. If you are searching for some exciting outdoor activities for your wedding, here's a list of some of those we love the most:
• Tossing the bouquet.
We love this tradition because it always turns out as huge fun. With a lot of space at your disposal and with a setting that will make for fairy-tale-like pictures, each of our gardens can be absolutely perfect for this moment.
• The first dance.
There's something really special about first dances that melts everyone's hearts – and if you have attended weddings until now, you probably know this very well. If you want your first dance to be unforgettable from all points of view, our ballrooms' gardens are here at your disposal.
• Fun games.
If you want your wedding to be at least a bit non-traditional (but still extremely elegant), do not hesitate to think of some fun games that can be played on the outdoors too. We suggest classic over-sized board games (such as chess or dominoes) because they are always exciting for everyone at the wedding.
• Outdoor photo booths.
If you want to provide your guests with a really great outdoor photo booth, our gardens would be just perfect for that too! From vintage photo booths to fun photo booth ideas, you can definitely allow yourself to be creative with our gardens!
Come visit Dallas Palms Venue and the marvelous ballrooms we have prepared for you. Pick the one that suits your style the most and prepare yourself for a genuinely unforgettable wedding day – because that's precisely how every wedding planned in our venue feels like!
To learn more about Dallas Palms, our pricing options and other event details, please schedule an appointment with us by emailing info@dallas-palms-wedding-event-venue.websitepro.hosting or calling 972-416-1416.