Between iPods and streaming services like Spotify, brides have an entire world of music at their fingertips. Still, many prefer the classic appeal of live music on their big day.
And who can blame them? A professionally trained harpist or vocally gifted crooner adds a hopelessly romantic touch to any ceremony or wedding reception.
But before you book a live band, there are a few things you should know. Here's what you can expect along with some tips to make the process as stress-free as possible.
Budget
The biggest factor in any wedding decision is cost. Live musicians aren't typically the cheapest option for wedding music, but if you know where to look it's possible to get a good deal. The Knot has a great list of live wedding bands in Dallas complete with a pricing scale that ranges from affordable ($$) to expensive ($$$$). Each requires you to contact the musicians directly for an official quote.
However, if you're looking for a rough guide, be prepared to budget somewhere around $50-100 per person per hour. Know that prices will increase depending on the number of years the musicians have been playing, time of year, number of members in the band, etc.
Hiring a singer or choir is often more expensive than bringing on a band, and rare instrumentalists like harpists are at the top of the price scale.
If you're strapped for cash, some brides have luck hiring students from local universities and music colleges. It's a great way to secure highly talented musicians for a steal.
Logistics
Once you have your budget sorted out be sure to clear up some logistical issues before you sign a contract. Start by considering things like:
Where your ceremony and reception take place. (Indoor, outdoor, combo, etc.)
General specs about the space. (Do they have an open/flexible floor plan, etc.?)
The acoustics in the room. (Are the walls carpeted to absorb sound or will music reverberate off the hardwood floors?)
How many electrical outlets? (And where are they located?)
Will staff help set up and break down? (Or is the band responsible for doing so?)
Can they ensure wiring will remain out of guests' way? (Or should you have a backup location for the band?)
Is there an alternative plan for inclement weather? (Some musicians won't subject their expensive instruments to weather extremes.)
Wedding Ceremony and Reception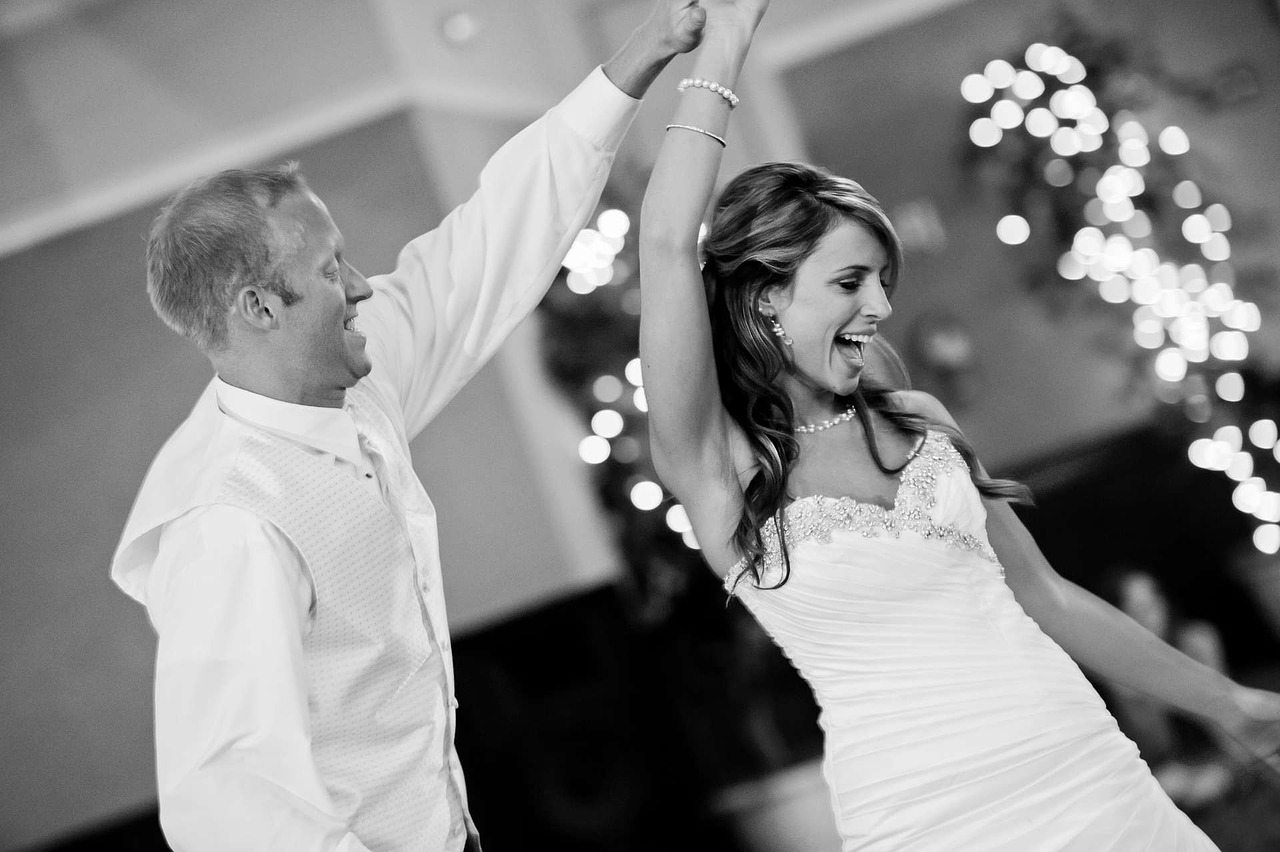 It's important to get with the staff at your chosen ceremony or wedding reception locale to double check that you don't need prior approval from the venue before you book a band. If they're a full-service event venue like Dallas Palms they've probably helped many a happy couple coordinate their live wedding music. Ask them to advise you on all pertinent details well in advance of your wedding day to avoid a last minute hiccup.
Assuming your wedding reception will take place inside, be sure to cover a few specifics with them such as:
What is provided by the venue?Do your musicians or instrumentalists require chairs? Does your band need to have music stands for their sheet music? If so, do they come with your wedding package? Does the venue provide electronics like amps and mics or do those need to be brought by your musicians?
The location of your musicians. Does the venue have a stage or is there a particular part of the wedding reception ballroom designated for them? Are they too close or too far from where your guests will be sitting or dancing? It's important everyone have appropriate access to the tunes.
Any rules or local laws. Does the city have any local ordinances regarding sound levels or cut off times for live music? What time will the venue permit the band to start their sound checks? Do they have to be packed up and out by any certain time?
If your ceremony or wedding reception is outdoors, consider renting a generator for easy access to electricity. You can also have a collection of brass instruments whose sound carries better than strings.
Additional Tips
Be mindful that musicians will need breaks. Especially if you have them booked for several hours, know they'll need bathroom and water breaks. Prepare a playlist to use during scheduled breaks or plan speeches accordingly.
Be clear about what you want to hear.You may have booked a band because you like their sound and feel they'll set the right atmosphere. If so, great! Otherwise, give them a list of songs you want to hear, especially if there are important tracks to you and your sweetie. Realize they may need time to learn new material so give as much advanced notice as possible.
Be flexible when possible.Sound checks, voice warm ups and tuning are all part of what make live music sound so great. Make sure to slot in extra time so they can be well prepared long before they're scheduled to perform.
No doubt about it, when it comes to wedding music, having a live band definitely isn't the cheapest option. It does, however, set a very lovely tone for your ceremony and is the most romantic way to dance into your very beautiful forever.