As die hard romantic Ray Charles once said, "The nighttime is the right time to be with the one that you love." Imagine the moonlit look of love on the face of your future forever as you say your vows under a blanket of twinkling stars. It's midnight romance at its finest.
Dallas Palms, North Texas' premier full-service wedding venue, is here to make your nighttime dream wedding a reality. And we'd even like to save you some money in the process!
We, more than anyone, understand the plight of finding an affordable wedding package—one that doesn't ask you to compromise on important traditions or sacrifice quality. It's why we're so pleased to add an additional discount wedding bundle to our already popular Wedding Soiree deal. Both provide the big wedding feel you want, but without the expense.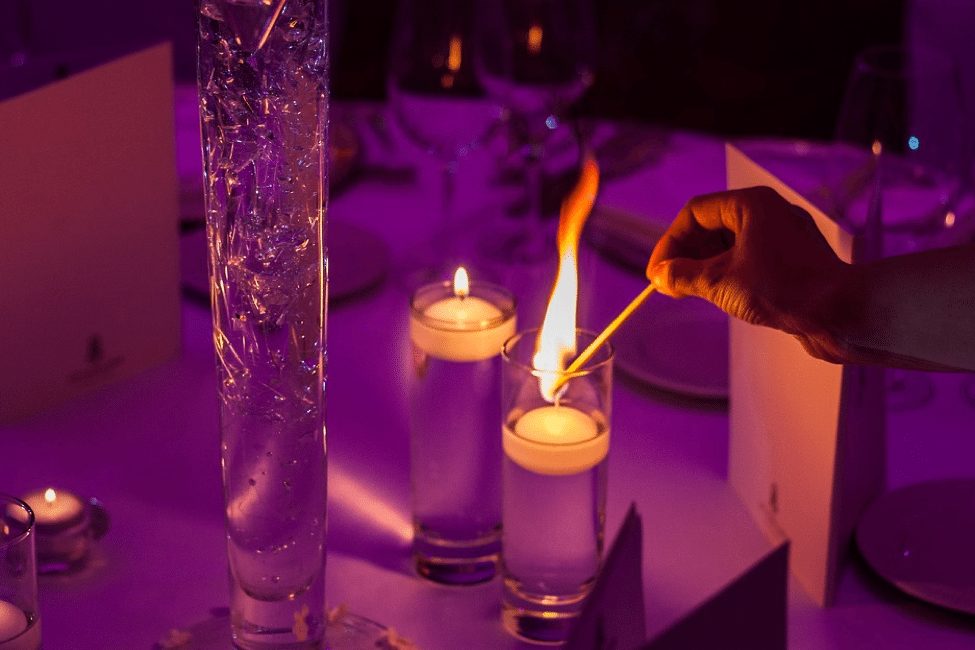 Now, with the expanded late evening hours of our Midnight Romance Wedding Package, you can enjoy a sophisticated black tie night, wedding, or elegant evening affair at our full-service event venue. We'll take care of the planning and coordinate all the details from food to décor all at a fraction of the cost.
Here's a look at what we include in this highly affordable wedding package:
Wedding ceremony and reception in the Malibu or Melrose ballroom and connected garden
3 full hours to celebrate your wedding reception and ceremony
Flexible hours from 8pm-11pm or 9pm-midnight
Evening hours available on weekdays and select weekends with limited availability on Fridays and Saturdays
Capacity up to 100 guests to help you celebrate
Includes two appetizers and two drinks for each guest
Designated wait staff included
Cake cutting and service included (wedding cake must be provided)
Basic decor plus setup and breakdown with:

Black, white, or ivory table settings
Basic centerpieces in standard gold or silver
Expensive weddings are a dime a dozen, but being able to actually afford your dream wedding is priceless. If a romantic nighttime ceremony with all your loved ones sounds appealing, Dallas Palms is here to serve with our Midnight Romance Bridal Package.
We're a one-stop shop, providing you and your partner with the wedding you've always dreamed of without the stress of planning. North Texas brides are all over our new economical full-service package; so don't wait to get your wedding celebration on the books!