Inviting people to your wedding is both a joy and a stressful thing. Leaving aside the fact that you will have to make sure that they send their RSVPs back in time, there's also the pressure of making sure that they will feel amazing at your wedding. After all, they will be there for you on such a big moment of your life (and some of them will even come a very long way to do it), so they do deserve to have a great time.
If you want to be absolutely certain that your guests will be properly entertained at your reception, read on. We have collected some of the best wedding entertainment tips out there – and we are positive that they'll give you some great ideas too.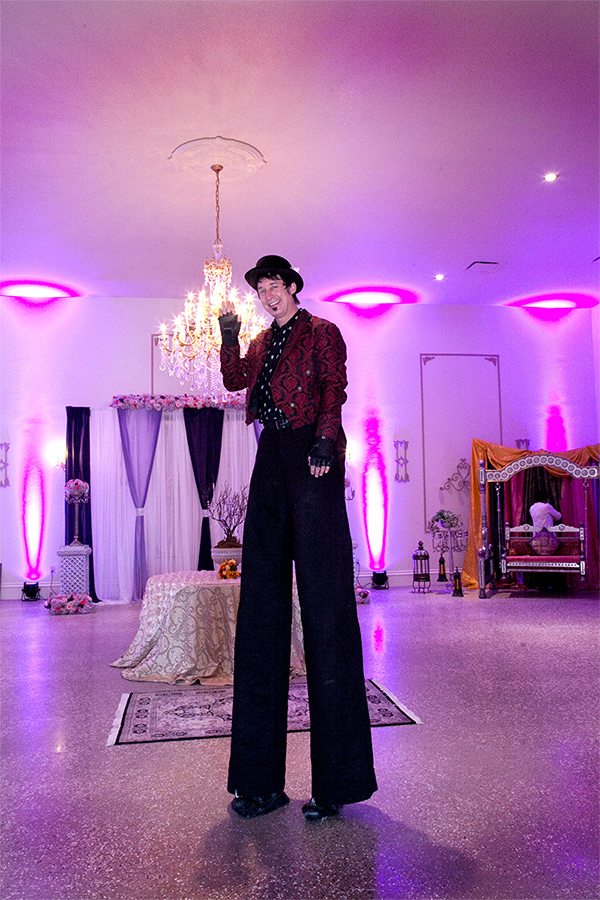 Music. Of course, music is one of the essential entertainment "tools" for weddings. However, you should be quite careful when it comes to choosing the "music provider" and when it comes to choosing the playlist. Keep in mind that you will most likely want to entertain a diverse crowd consisting of people who are at different stages in life and who may like different kinds of music.

Consider a photo booth. In the age of "selfies" and smartphone, shooting photos is something we all do on a daily basis. Providing your guests with a fun photo booth can be a great idea and it will definitely "catch on" precisely because it's a new, exciting and fun way of taking photos.

Think of other forms of entertainment too. These days, wedding entertainment does not necessarily have to resume to music. In fact, you have a very wide range of options to choose from: magicians, comedians, fortune tellers or even casino games. Even more than that, these days, you can easily find ways to entertain the children invited at the wedding too – so that every single guest has really great time.
Whatever you choose, rest assured that Dallas Palms Venue

will be there for you. We love seeing people enjoying themselves at our venue and we like to believe that the beautiful décor we have created contributes to that. Come pay us a visit and your wedding will be unforgettable for everyone invited.
To learn more about Dallas Palms, our pricing options and other event details, please schedule an appointment with us by emailing info@dallas-palms-wedding-event-venue.websitepro.hosting or calling 972-416-1416.