If you are planning your wedding, you know that every detail can make a huge difference. You also know that it can be quite difficult to take your pick on everything. Since your wedding reception dessert is extremely important, you should definitely make sure to find some really delicious and great-looking options. Following, we will present you with some of the best wedding dessert ideas we've come across.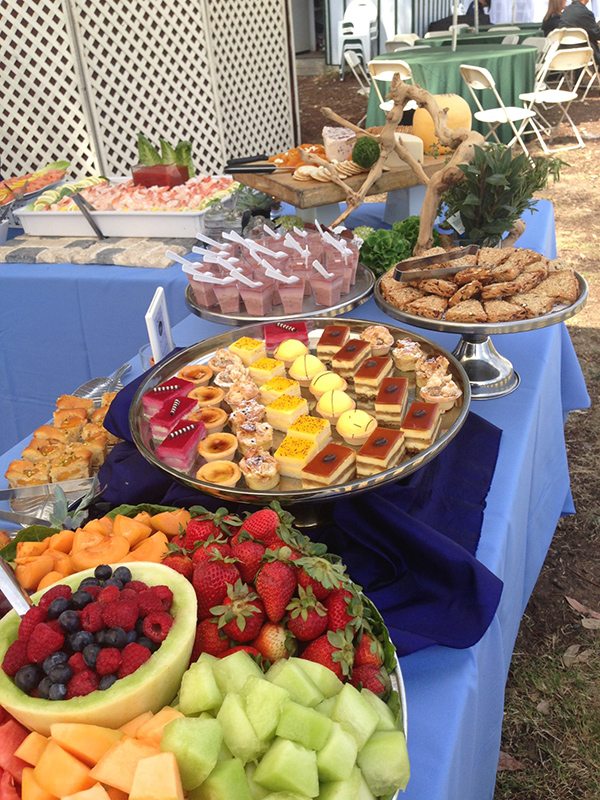 1. Cute cupcakes.
This is the kind of dessert everyone enjoys. Even more than that, it can be customized to fit your wedding theme regardless of what that may be. You can have "bride and groom" cupcakes, "wedding sign" cupcakes, "New Year's Eve" cupcakes – and the list goes on and on. In the end, your creativity is the only limit you have with this fabulous dessert.
2. Chocolate fountain.
A chocolate fountain is a unique, delicious and aesthetically pleasing addition to a wedding. Have fresh fruit your guests can dip into the chocolate and you've got an amazing, stylish dessert. If you want something even more unique, pretzels can work amazingly well with the hot chocolate.
3. A full dessert bar in your wedding colors.

This kind of dessert is extremely fun, it looks great and it can fit everyone's tastes. Pick your favorite candy and cookies and make sure they come in your wedding colors. Arrange them beautifully on a separate table and your desserts will double as wonderful décor as well.

4. Fruit salads.

If you want a very healthy (and extremely tasty) dessert, fruit salads are a great option. Pick unique varieties of fruits to add something special to the dessert and serve them in champagne flutes with wavy cream on top. Whatever dessert you may decide on, rest assured that Dallas Palms Venue will be there to provide you with an amazing wedding venue. Come visit us and take a look at our wonderful wedding venue options! To learn more about Dallas Palms, our pricing options and other event details, please schedule an appointment with us by emailing info@dallas-palms-wedding-event-venue.websitepro.hosting or calling 972-416-1416.