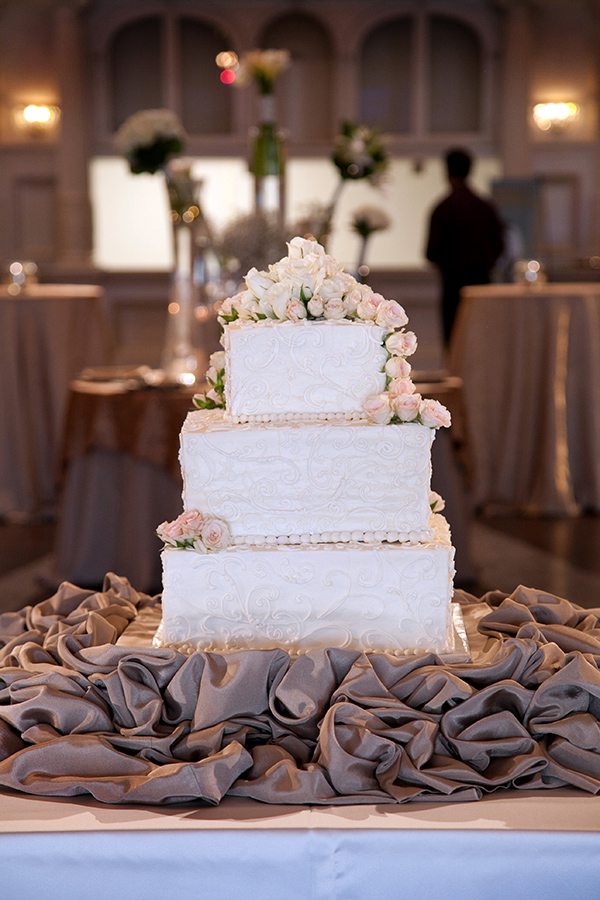 Wedding desserts are more than just sweet treats – they are a symbol of the "sweetness" of love and, very frequently, they complement the wedding theme so that everything looks perfect. No matter how symbolic traditional wedding cakes are though, there's no reason in the world to have one if you don't want to. In fact, you can have any dessert your heart wishes – as long as it's delicious and it goes with the theme, it will still stand for the same beautiful idea of "sweet love". Here are some really nice alternative wedding dessert ideas to inspire you:
• Chocolate mousse pots. If you want a very elegant wedding and if you want your wedding to be inspired by the deliciousness of French mousse desserts, this is the perfect idea to look into. Top your mousse pots with coffee beans and serve them to your guests – they will definitely be enchanted by the wonderful taste and by the fine texture of your dessert.
• Cupcake towers. Cute and fancy at the same time, cupcakes are an all-time favorite of anyone who loves a good piece of dessert. Somewhere in between cake and cookies, cupcakes have two main advantages in front of the traditional single-flavored tiered cake: they can be very easily "customized" to fit your wedding and they can come in a larger variety of flavors so that everyone gets to eat whatever they enjoy the most. Plus, they look fabulous when they are arranged on a fancy tower.
• Mini-pies. If you want your wedding to be a bit more casual, make sure you choose a dessert that complements the theme. Mini-pies are an excellent choice because they have a comforting appeal and because they look absolutely wonderful. Even more, if you want something really special, you can always talk to your pastry chef about the option of creating really exquisite flavor combinations for your wedding pie bar.
Dallas Palms Venue welcomes brides and grooms of all kinds. Regardless of whether you want your Big Day to be fully traditional or if you want it to be more informal, we would be more than happy to help you host it! Come visit us, take a look around and pick any of our stunning ballrooms!
To learn more about Dallas Palms, our pricing options and other event details, please schedule an appointment with us by emailing info@dallas-palms-wedding-event-venue.websitepro.hosting or calling 972-416-1416.