You're engaged! Woohoo! …Now what? In the beginning it can be hard to wrap your mind around all of the major tasks and minute details that will go into planning your wedding day, especially when you're a functioning adult with a job and life to attend to in the meantime. Staying organized is the key to maintaining sanity through this process. Step 1 of getting wedding organized: create a timeline and stick to it to stay on track. Let's break it down for you:
12 months to go…
Save the date! Choose your wedding date, and have an alternate if the exact date isn't as crucial to you and your partner as the venue.
Create your preliminary guest list. Having a head count in mind is important when you're looking for a venue and caterers.
Research potential wedding venues and reception sites and reserve your wedding date as soon as possible!
Create your wedding website. Sites like The Knot and WeddingWire are super easy to use and, best of all, they're free.
Plan and discuss your wedding budget. Think critically about what you want to splurge on and where you want to save.
Find "your people." Put together a small planning team of close friends and family members who will help you brainstorm ideas and offer expertise. Try to decide at this point if you're looking to hire a wedding planner.
Pick your bridal party.
8-10 months to go…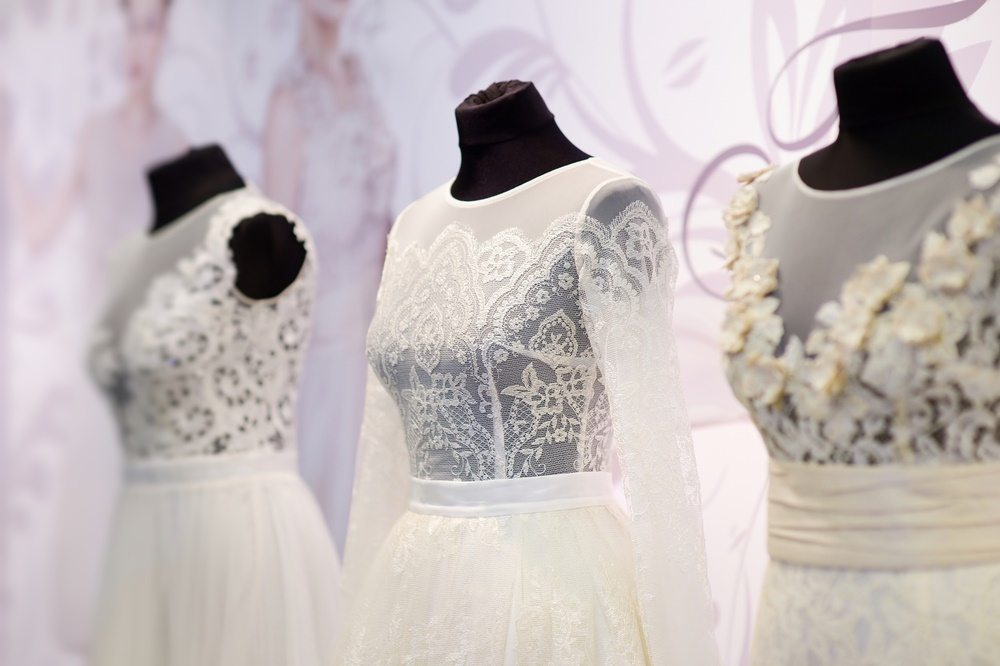 At 9 months to go before your wedding, it's time to say yes to your wedding dress! Unless you're buying a ready-to-wear dress or a sample, you will need ample time for the dress to be delivered and for the multiple fittings that will follow.
Schedule an engagement photo session with your partner and use your favorite pic for your save-the-date.
Get specific about what type of musical entertainment you're wanting – do you want a live band, a DJ, musicians for specific parts of the ceremony or reception, etc.? – and get them booked.
Decide on your color scheme and start to discuss your floral decor options.
Create your gift registry.
Shop for bridesmaid and flower girl dresses. The earlier you start, the more likely you are to find a sale or trunk show to help your girls save some money!
Research and reserve accommodations for out-of-town guests.
Start planning your honeymoon!
4-6 months to go…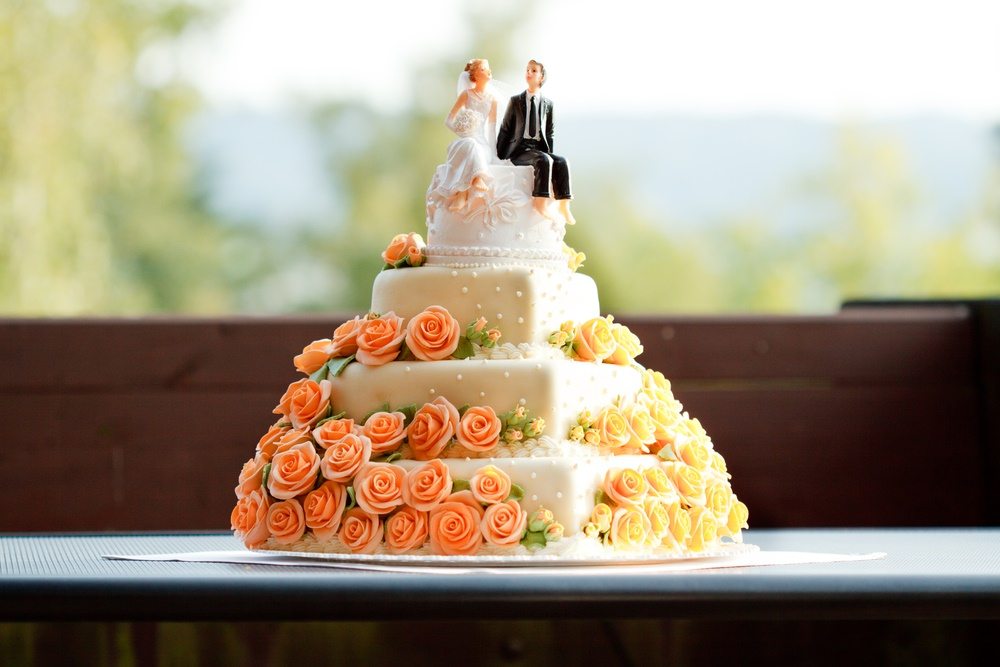 Order your wedding cake and finalize reception menu.
Finalize guest list and make sure you have current addresses for all guests.
Send out save-the-dates. If you are planning a destination wedding, consider sending the save-the-date sooner so that guests can begin organizing travel plans.
Plan the rehearsal dinner and put together your rehearsal dinner guest list.
Reserve all outside party rentals (i.e. extra chairs or linens, tents, lights, etc.)
Shop for men's formal wear.
3 months to go…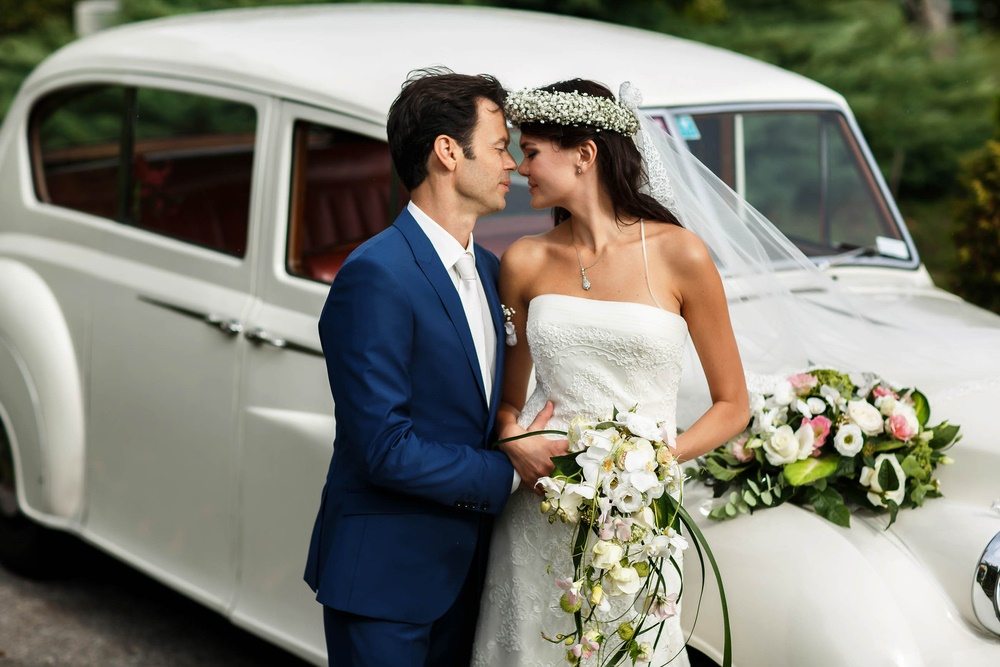 Hire wedding day transportation for the bridal party, family members and, of course, you and your partner.
Take dance lessons with your fiancé! Don't forget to make time for some fun moments with your husband or wife-to-be during the whirlwind of wedding planning.
Book your photographer and videographer.
Book your wedding night and honeymoon accommodations.
Touch base with all vendors to confirm date, deposits and other details.
Start looking for wedding bands.
4-6 weeks to go…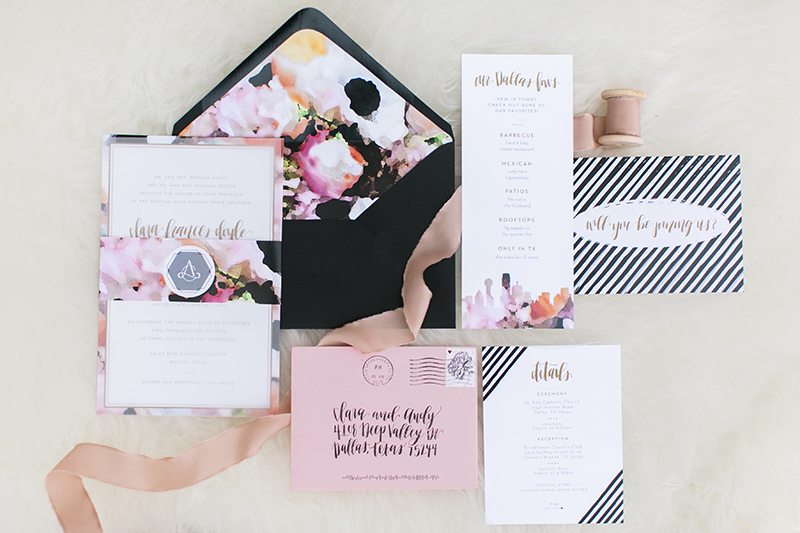 Mail your invitations.
Write your vows.
Purchase gifts for your parents, future in-laws, attendants and your partner.
Book your hairstylist and consult with him/her on wedding day hairstyles.
Book a makeup artist and go for a trial run.
Think about the song list for your ceremony. Finalize your reception entrance music, first dance song, the father-daughter dance, the mother-son dance and any other fun tunes you want to be sure are included in your reception.
Create a timeline with the order of the ceremony and reception, including any toasts that are going to be given.
Obtain your marriage license and complete name-change documents, if applicable.
Pick up your wedding rings and proofread any engraving.
 Time for the final dress fitting! Don't forget your shoes and accessories for the full impact.
1-2 weeks to go…
Provide your vendors with a final head count and arrange seating charts.
Confirm arrival times for bridal party and finalize wedding timeline.
Check the weather report to be prepared for what the day might bring.
Check in with your bridesmaids on their dresses and accessories.
Pick up your wedding gown.
Relax! Head out to a spa for a massage and day of pampering.
The day before…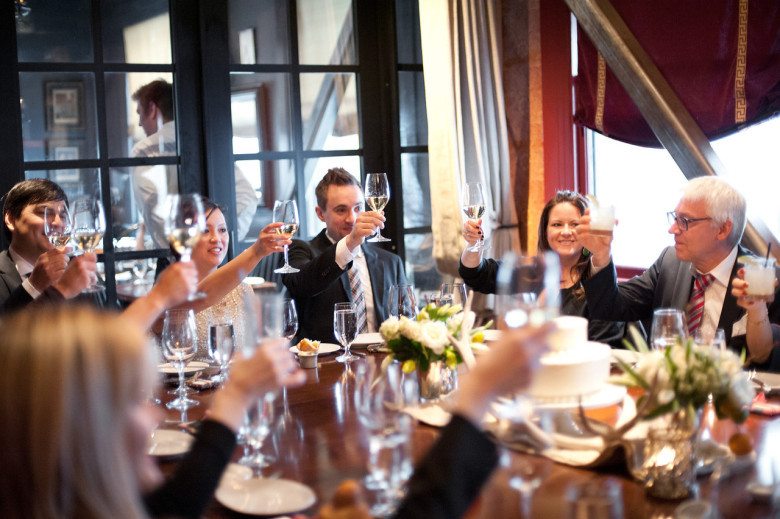 Provide all wedding professionals and vendors with an emergency phone number for the day of the wedding.
Talk to wedding hosts about any final balances that need to be paid.
Enjoy a mani-pedi with your girls.
Attend the rehearsal and rehearsal dinner. Now's the time to give out gifts to the wedding party.
Try to get to bed early and get a good night of sleep!
Wedding day advice
Allow yourself and your bridal party plenty of time to get ready.
Do the rounds at your wedding – greet everyone and thank them for coming. Establish a person who can step in to save you if conversations are going on too long so that you can be sure to have enough time to see all your guests.
It's your day so take a deep breath and appreciate this special moment with your new spouse!
To learn more about Dallas Palms, our pricing options and other event details, please schedule an appointment with us by emailing info@dallas-palms-wedding-event-venue.websitepro.hosting or calling 972-416-1416.