Your big day calls for a big entrance. But that doesn't mean it necessarily has to come with a big price tag. No matter how much you have to spend, these 8 unique grand entrance ideas will take your wedding to the next level.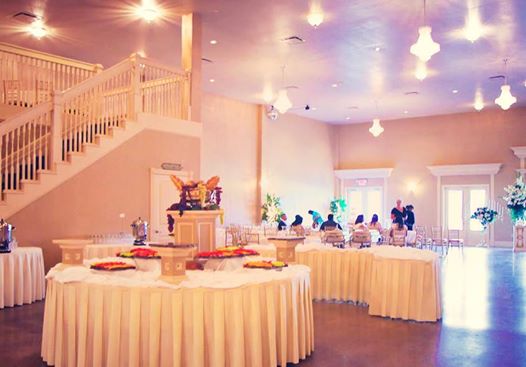 1. Carried by an Animal
Many Indian traditions practically mandate the bride and groom come in lead by an exotic animal. Elephants aren't uncommon but if you're looking for something a little lower key, a horse still makes for an impressive arrival.
2. Dropped from the Sky
When you want big or bust, the sky's the limit…literally. Barring any super strict air space regulations, you and your sweetie will have jaws hitting the floor when you fly in from on high. Helicopter rentals or seaplanes will add an unexpected shock to your ethereal entry.
3. Descended from a Grand Staircase
Does your full service event venue have a built in grand staircase? Ours does. Imagine how majestic your sweeping train will look cascading down a spiral stairway and into the arms of your forever. You can even double the drama in our Malibu Ballroom, which has two inward facing staircases.
4. Carted by a Carriage
There's arguably nothing more romantic than a horse drawn carriage. If a fairytale exit has long been your dream, saddle up.
5. Escorted by Flash mob
Why not get your entire wedding party involved in the spectacle? Start by lining them up as though they're about to make a civilized entrance. Then once the DJ gets the signal he or she can drop the needle and help everyone erupt into a choreographed flash mob dance. Not only will it give guests something to talk about, it sets the tone for the rest of the reception.
6. Lit by Sparklers
This sweet little spectacular is another that's great for audience participation and ideal for everyone from grandma to little Jane. Stroll down a path of twinkling lights to illuminate your love.
7. Beneath a Blanket of Balloons
Air drop some balloons or petals from the ceiling to kick off the party. They'll add to the existing décor and make for some irresistibly cute pictures.
8. Under Umbrellas
Outdoor wedding ceremonies are impossibly pretty but can complicate a bride's grand entrance. One fun way to keep concealed is to have your bridesmaids shield you with umbrellas or parasols until you're ready to make your big reveal.
In the end, no matter whether you choose an outdoor and indoor event venue, make sure your grand entrance is air tight. Or better yet, get you a full service event venue that can do both!
To learn more about Dallas Palms, our pricing options and other event details, please schedule an appointment with us by emailing info@dallas-palms-wedding-event-venue.websitepro.hosting or calling 972-416-1416.