Planning a wedding is one of the most difficult things to do. Between the flowers and the bridesmaids' dresses the decisions to be made may seem endless. One important decision that will need to be made is to choose the very best venue for your idea of a perfect wedding. In fact, this should be one of your first choices. To help you out, we have put together a series of questions you should definitely not forget to ask your possible venue: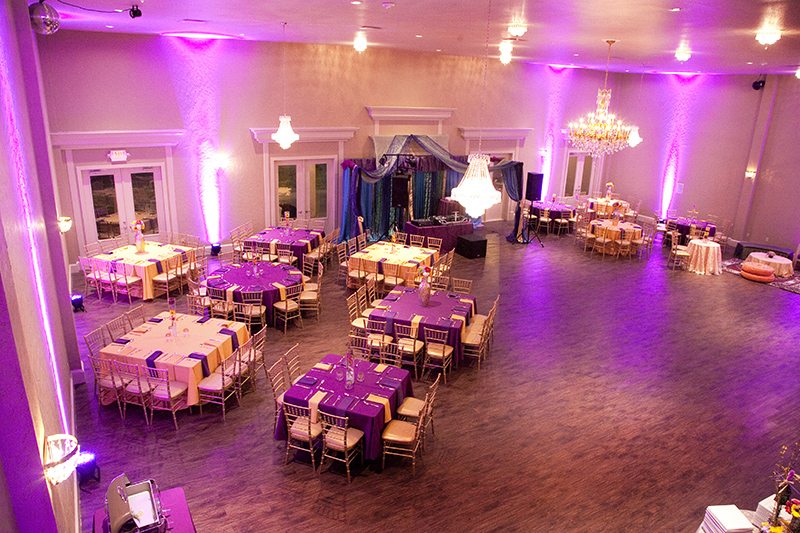 What is their capacity? By the time you get to pick a venue, you have an approximate number of guests in mind. Make sure your venue is ready to accommodate them all, but also remember that a venue that is too large for your guests may not be the best choice.

How does their venue look and what kind of wedding would it be more suitable for? Some venues are amazing for vintage weddings and some are great for rustic weddings – make sure yours will be suitable for your theme.

What other services do they offer, aside from the venue itself? Can they provide you with music, décor or catering? Having your wedding venue offer you more services will save you the trouble of having to search for separate vendors.

If your wedding venue cannot provide you with a particular type of service (e.g. wedding videography, for example), can they at least recommend to you some vendors they have worked with before?
Dallas Palms Venue
is a full-service venue that will ensure that your wedding day is absolutely magical. From the flowers to the lightning, we can take care of everything as you want us to. Even more than that, we have 3 splendid ballrooms ready to be decorated according to your wedding theme, regardless of what that may be! Contact us and find out more!
To learn more about Dallas Palms, our pricing options and other event details, please schedule an appointment with us by emailing info@dallas-palms-wedding-event-venue.websitepro.hosting or calling 972-416-1416.