Firsts are fun. Especially when you are newlyweds. You've probably planned your first kiss as a married couple and maybe even the first dance, but what about the first meal? Of course, we're not just talking about the food you'll eat, but rather the bigger issue of where you'll sit. As you attempt to solve the complicated matrix that is the seating chart, start at the head– table that is. Begin by envisioning, not what you want to eat, but
how
you want to share your first meal as a married couple.  Are you surrounded by your wedding guests, seated next to your wedding party or snuggled up just the two of you? Here are some tips and considerations when choosing the preferred style of your couple's table.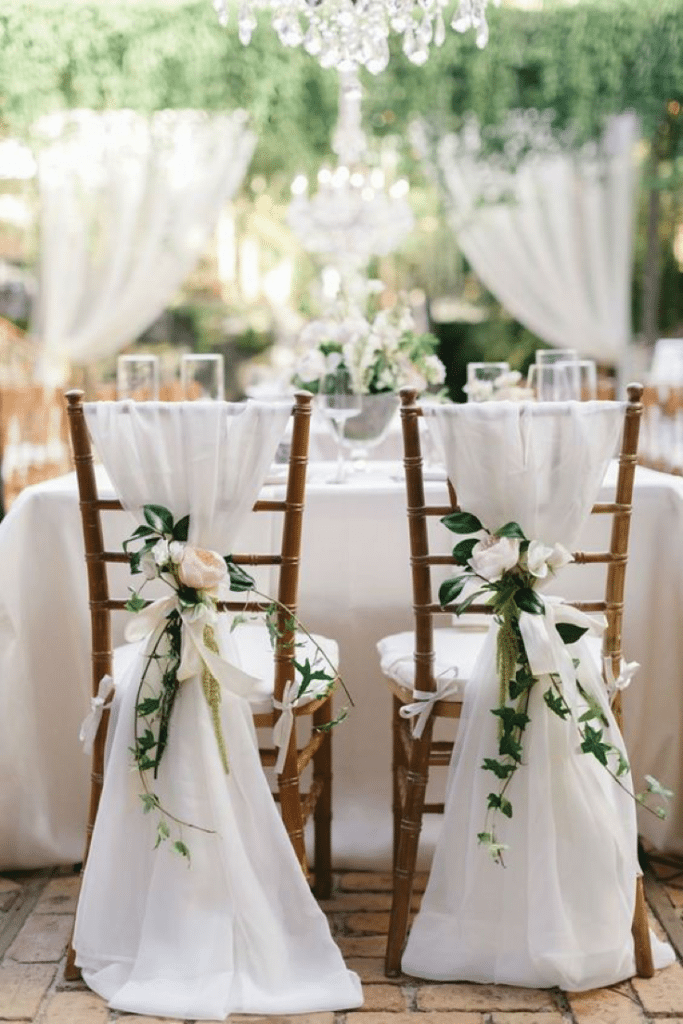 <
Sweetheart Tables
Want a bit of time to stare dreamily into one another's eyes after you say 'I do'? A private sweetheart's table could be the way to go. You and your lover will be the center of attention, so be prepared. You may choose to sit under a spotlight, atop a stage or overseeing the venue's best outdoor gardens vista. Try adding a loveseat or plush throne-like chairs for comfort and dramatic effect.
Head Tables
The most common type of head table marks tradition by placing the bride and groom in the center of a long table, surrounded on either side by their wedding party. Some choose to separate guys and gals by side, and others alternate them every other seat. These tables are visually impressive, and a full service event venue will have tons of in-house décor options from candelabras and distinct backdrops to fun chair covers and floral arrangements. However, keep in mind that the setup can make it difficult to have conversations with everyone.
Communal Tables
Extraverted couples may choose to sit in the thick of the party alongside their guests. This works especially well if you're having reception that's more intimate in nature. Try orchestrating a round table to enjoy everyone's company. You can also literally head up the table by placing your seats at one end of a longer dinner table. This allows you to converse with all your closest family and friends without having to make so many rounds. Ultimately, if you haven't already started thinking about the head table, now's the time. It's an important part of the reception that many couples forget about until the last minute. No matter which option you choose, a well-decorated head table will set the tone for the rest of the reception. Does wedding planning feel like a never-ending labyrinth of yes, no's and maybes? Selecting a reputable full service event venue can help alleviate a bit of decision fatigue. Give them a bit of direction and watch them create your ideal ceremony and reception—head table and all. Whatever your choice might be, we can help you make your wedding one your guests will surely remember! To learn more about Dallas Palms, our pricing options and other event details, please schedule an appointment with us by emailing info@dallas-palms-wedding-event-venue.websitepro.hosting or calling 972-416-1416.
Photo Courtesy on Flickr