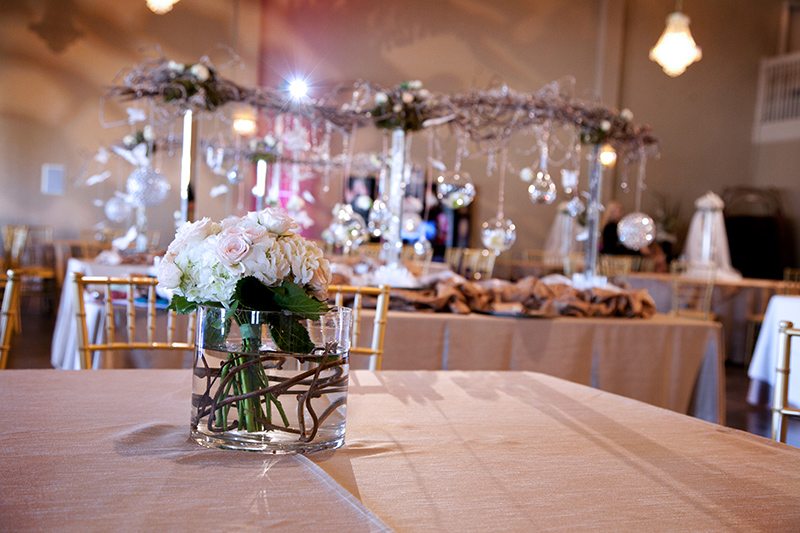 Flowers are an important part in every wedding, regardless of when it takes place. With their grace and beauty, flowers can really add a lot to a wedding venue and to a bride's look, so it is important to think things through when it comes to these little "natural wonders".
If you plan on having a winter wedding, you should definitely read on because we have picked up some great tips for your winter flowers. Inspire yourself and create unforgettably beautiful arrangements with these beautiful ideas.
Super-sized white peonies bouquets. Along with roses, peonies are among the most popular winter wedding flowers – and not without reason. Talk with your florist about the option of having "super-sized" peonies arrangements for your wedding and even the simplest venue will turn into a spectacular one!
Pine, pinecones and white roses. Bring that Christmas-like feeling into your bouquet and flower arrangements without falling into the "kitsch" area. Combine beautiful white roses with pine leaves and pinecones and everything will look marvelously winter-y!
Silver twigs and white flowers. Pick your favorite white flowers (roses, peonies or anything else) and combine them with silver spray-painted twigs in transparent vases for your centerpieces. The cold, yet classy feeling these arrangements will bring to the table will be absolutely stunning.
Dusty miller, dust-pink roses and dahlias. You can use this combination both for the flower arrangements and for your bridal bouquet and it will look gorgeous. The dusty miller will give the bouquet that very "winter-like" look and the pale pink roses and dahlias will bring delicacy and femininity to the arrangements.
Dallas Palms Venue would be honored to host your Big Day no matter what season you choose for it. Our magic ballrooms and our well-trained staff will definitely help you create the kind of wedding everyone will remember for the rest of their lives!
To learn more about Dallas Palms, our pricing options and other event details, please schedule an appointment with us by emailing info@dallas-palms-wedding-event-venue.websitepro.hosting or calling 972-416-1416.